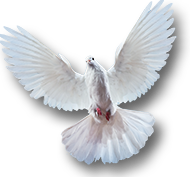 One day Jesus was praying in a certain place. When he finished, one of his disciples said to him, "Lord, teach us to pray, just as John taught his disciples." – Luke 11:1
2022 Regional School of Prayer
Jesus declared, "My House is a House of Prayer for the nations!" For more than a decade now, The Better Place has been offering the Regional School of Prayer to equip pastors and Church members to be what Jesus says we are.
Here is what some past School participants have said about the School:
♦ I like the interaction – great conversation.
♦ It was evident that this School was bathed in prayer – The peace and rest of God permeated the whole teaching time.
♦ I liked the opportunities to move around and connect between deep learning experiences. I liked having
the supplemental books and materials.
♦ It inspired me; I'm inspired to pray more, to walk more often with whole spiritual awareness, to become a prayer partner with my husband.
♦ I loved every single session – All of it was filled with nuggets. We are equipped to do what Jesus did.
♦ Meeting others in the body of Christ helps to get the big picture from God. Our congregation isn't the only one God is working through. This School promotes unity through the body.
The 2022 School of Prayer, sponsored and facilitated by The Better Place, Inc., will be presented  in four full-day sessions. Each full-day session will stand alone, so participants may come to one or two or all four. Each full-day session will be held from 8:30 a.m.- 4:00 p.m.
This year all sessions of the School will be hosted by Healing Word Ministries Church of God in Jamestown, NY. The address for Healing Word Ministries is 1006 West 3rd Street. There is a small parking lot and plenty of on-street parking spaces.
To learn more about our 2022 School of Prayer and for printable registration information, check out this link: ~School of Prayer ~
GENERAL SCHOOL DAY SCHEDULE
Morning

8:30     Gather – coffee, mingle and pick up materials

9:00     Worship in song

9:30     First teaching

10:30   break

11:00   Second teaching

Noon   Lunch (There may be a "table-talk" assignment.)

Afternoon

1:00     Third teaching

2:00     break

2:30     Fourth teaching

3:30     Ministry

4:00     Official conclusion
~ Dates for Sessions ~
Session one, Feb. 12
Session two, Apr. 02
Session three, June 04
Session four, Sept. 03