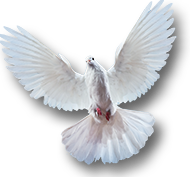 How good and pleasant it is when believers live together in unity!….for there the Lord commands and bestows his blessing, evening life forevermore. – Psalm 133
A prayer of Jesus: "I pray for those who will believe in me…, that all of them may be one, Father, just as you are in me and I am in you. May they also be in us so that the world may believe that you have sent me…. May they be brought to complete unity to let the world know that you sent me and have loved them even as you have loved me." – John 17:20-23​
Just to bless God our Father, we gather as the Church of the Jamestown region at least once each year for a Praise and Proclamation service (scroll down for photos and videos of some past services). We also gather monthly for Concerts of Prayer or to Prayer Walk the city streets and more (read more details below).
ONE IN CHRIST 2016-BROKEN
AND SPILLED OUT FOR US
by HEALING WORD MINISTRIES CHURCH OF GOD
A HOLY WEEK GATHERING TO CELEBRATE JESUS
Reg Lenna Center for the Arts
Thursday, March 24 2016
Filmed and Edited by: Michael Strong-Butterfield
---
The One in Christ (OIC) movement of the greater Jamestown, NY area was conceived and born out of the Tuesday morning Pastor's Prayer Gathering in Jamestown.
OIC exists to bring believers together to bless God through services of united prayer, worship and proclamation.
The leadership of OIC requested in 2014 to bring this ministry under the umbrella of The Better Place and TBP Board agreed to provide a corporate, financial and spiritual covering.

OIC sponsors monthly gatherings of the Church. Their first big event was a Maundy Thursday gathering at the Center for the Arts in Jamestown NY in 2014. Since then the large worship and proclamation gatherings have continued and the OIC calendar now also includes concerts of prayer, a National Day of Prayer gathering, a Global Day of Prayer gathering, prayer walking, praying at the city gates, and praying at the county gates.
---
See the NEWS PAGE for photos and comments on past events and go to the COMING EVENTS PAGE to see what is on the calendar for the near future.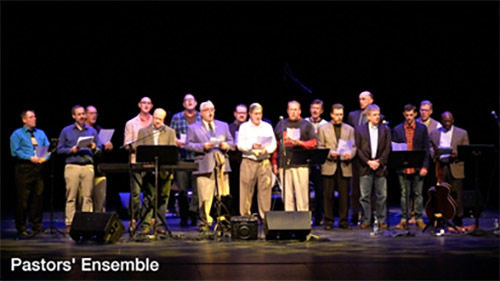 A choir comprised of area pastors has become a much anticipated part of the annual Regional Worship and Proclamation service.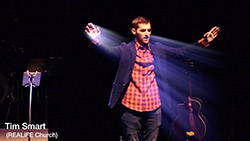 Sometimes an extra special visible anointing falls on our leaders as they proclaim the Gospel. – This is pastor Tim Smart of REALiFE Church.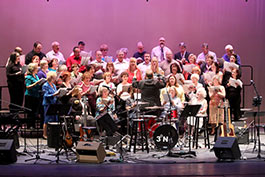 The members of this community choir represent more than a dozen different congregations in the Jamestown Area.
Now that is a picture of unity!